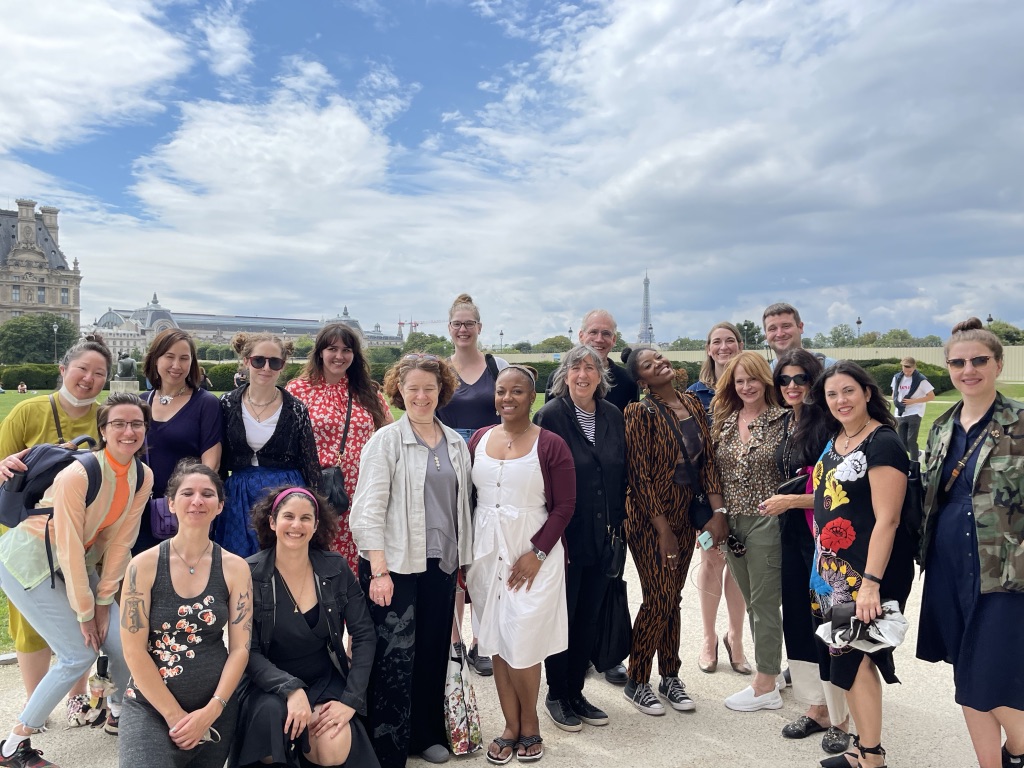 Group one: August 2-8, 2021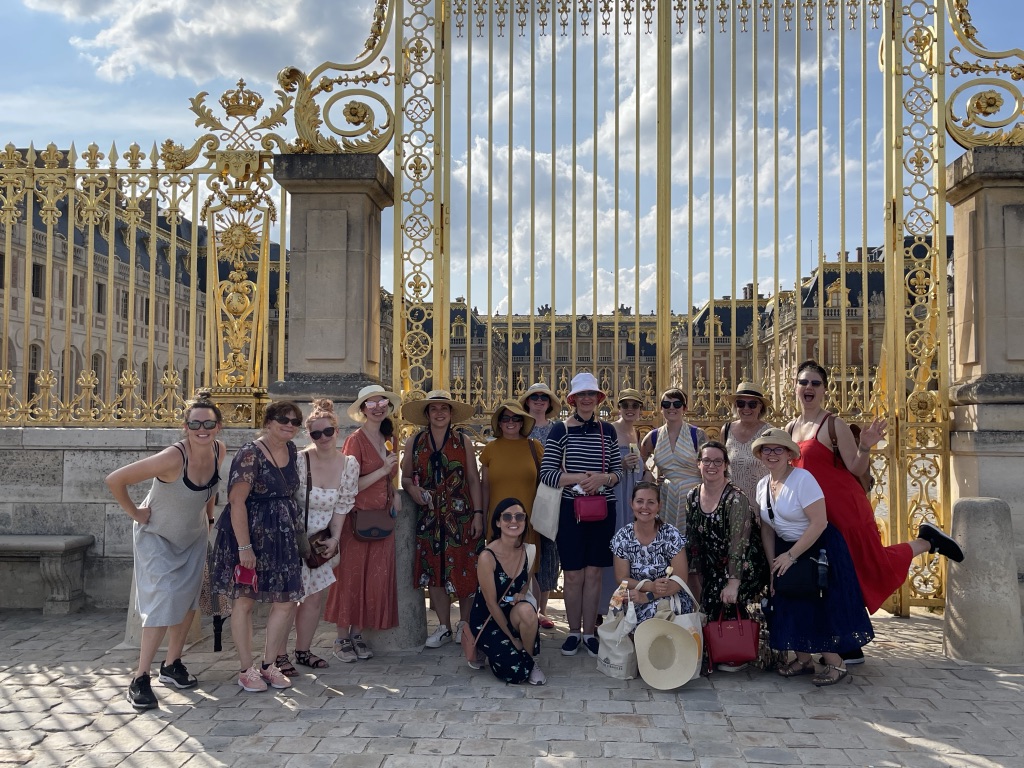 Group 2: August 9-15, 2021
August 2021
From Worth and Poiret to Chanel and Dior, see the birthplace of haute couture and explore the reason Paris remains the hub of fashion- historically and today. Join April Calahan and Cassidy Zachary, hosts of the hit podcast, Dressed: The History of Fashion, on an adventure through the fashion capital of the world! Get exclusive looks into fashion history balanced with plenty of free time to master that joie de vivre like a true Parisian.
Art, cuisine, literature, history, romance…Paris is known for so many delights! Don't miss your chance to see the "City of Lights" with your favorite fashion historians!
Day One- Enchanté and welcome to Paris! Check into the hotel and take the afternoon to explore Paris. Join April and Cassidy at a welcome cocktail party at the hotel, where you will have the opportunity to meet your fellow travelers and collect your Dressed swag!

Day Two- What better way to kick off a fashion history tour of Paris than with a walking tour of the Rue de la Paix? This upscale shopping street is the original home of the haute couture. April and Cassidy will guide a walking tour of the history of couture on this famous fashion boulevard including a stop at the site of the House of Worth.
We follow this walking tour with a visit to the Alaia Foundation to explore couture pieces from this legendary designer.

In the afternoon, pick your favorite sidewalk café, stroll leisurely through the Tuileries, or find a spot along the banks of the Seine and watch Paris go by.

Day Three- Van Cleef and Arpels is a name synonymous with luxury. Today we start our day in Paris at the Precious Stones exhibit at the Natural History Museum, featuring pieces from the luxury jewelry designer . Experience this incredible collection as a group before heading to the Louvre's, Musée des Arts Décoratifs, where we will view the extensive collection of costumes and textiles beginning in the third century to modern times including Poiret, Lacroix, Dior, and more.

Stay at the Louvre for the remaining afternoon or hop over to La Samaritaine, the newly renovated and reopened department store.

Another evening free to soak up that iconic Parisian ambiance.

Day Four- No palace can rival the opulence that is Versailles and perhaps no other queen can rival its most notorious—and fashionable– resident, Marie Antoinette. Today we explore Versailles and its past inhabitants in an audio-guided tour of the main state rooms. We meet a guide who will also reveal secrets of the Grand Trianon as well as explore Marie-Antoinette's personal hide-away, the Petite Trianon on our own. April and Cassidy will fill us in on the fashions favored by the Bourbon court before lingering over a typical French picnic on the grounds of Versailles.

Upon our return to Paris the night is yours to relax. Perhaps embark on a calming Seine river cruise and visit the booths of dealers of vintage magazines and prints which line the river.

Day Five– Enjoy a free day to experience Paris as you like. A directory of recommended sights and activities will be provided.
Day Six– With all this talk of fashion history you will be itching to shop! April and Cassidy will take you to the flea market at Les Puces to find that perfect vintage souvenir.

This afternoon discover the Yves Saint Laurent Museum located in the former House of Yves Saint Laurent and learn all about this legendary designer's life while viewing the current exhibit to be revealed at a later date.

Sadly, our time in Paris has come to an end. This evening we will dine as a group at a traditional Parisian bistro to say au revoir to April and Cassidy and swap contact info with new friends all while enjoying a delicious French meal.

Package Inclusions:
6 nights at a 4 star centrally located hotel
Breakfast each day
Welcome cocktails and hors d'oeuvres
Farewell dinner
Tour of Versailles
Picnic lunch at Versailles
Musée des Art Décoratifs
Yves Saint Laurent Museum
Rue de la Paix walking tour
Van Cleef and Arpels exhibit
Alaia Foundation visit
7 day Paris Metro pass
Dressed swag